Your Tashkent city tour will take you through the winding alleyways of Tashkent's Old City, underground into the immaculate and intricately designed metro station, and through a lively traditional bazaar where you can test out your bargaining skills. If you're looking to get a feel of 'real Tashkent' in a time- and budget-friendly manner, this is the tour for you.
Itinerary:
Your guide and driver will pick you up from your hotel to start your Tashkent city tour. Your private tour will include:
Excursion to the Old City, including the architectural complex Khazret-Imam, which holds the oldest known Quran in the world;
Visit Chorsu Bazaar, one of the oldest markets in Central Asia;
Ride on the Tashkent Metro;
Walk through Amir Timur Square and Independence Square;
Drive to the Russian Orthodox Church;
Tour to the Uzbekistan Historical Museum.
(Tour duration: approximately 5 hours)
Price includes:
Private, local guide;
Entrance fees to the museums, mausoleums and other sights in the program;
Transport throughout the city tour.
Photos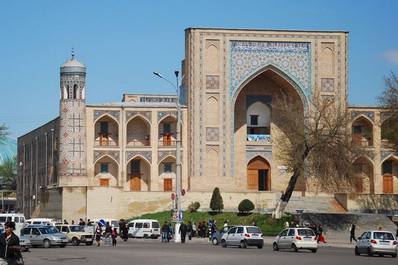 Tashkent
More photos
Reviews
No tour reviews have been posted yet.