Tashkent Metro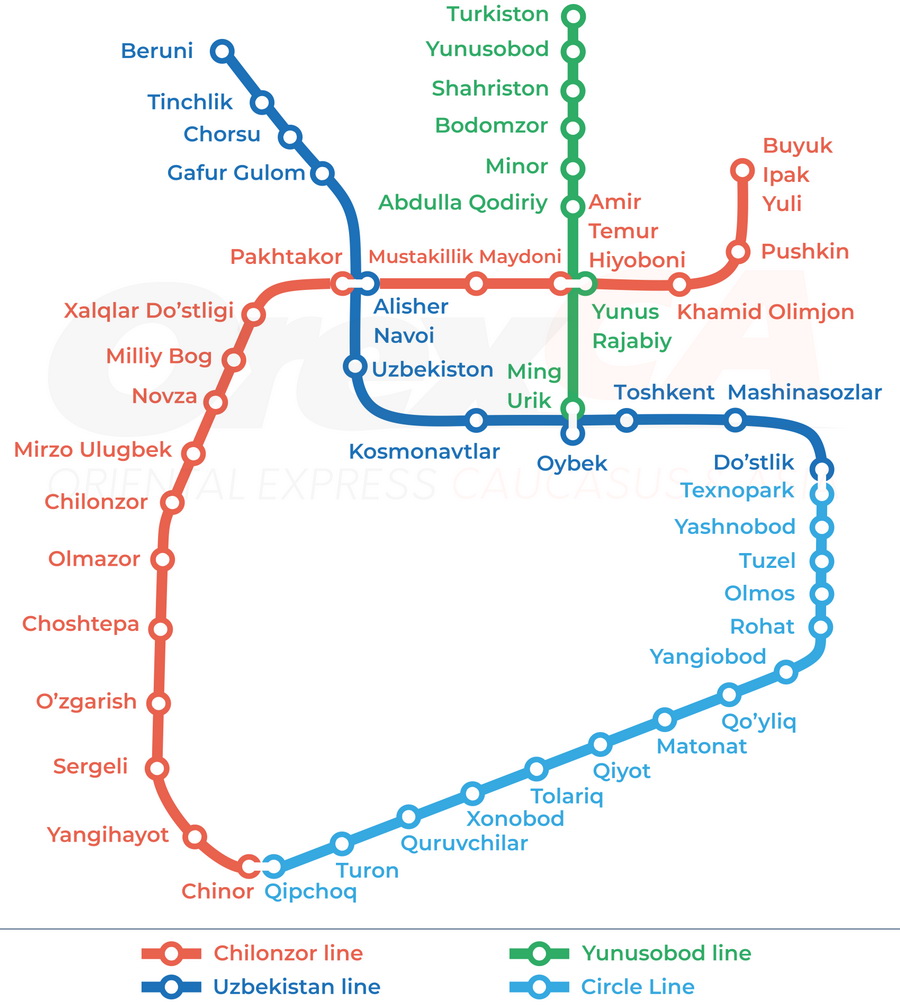 The Tashkent's Underground system - one of the most beautiful in the world
The ticket fare for the Tashkent subway (July, 2022):
— 1 400 soum (US$ 0,13)
The architecture of the Tashkent metro stations is one of the most beautiful in the world and it is traditionally a destination for travelers and guests during sightseeing tours around the city.
Tashkent is the first city in Central Asia which has a subway. Its construction was begun in 1973, and in 1977 the first line began operations.
Today, the Tashkent metro is 59.5 km in total length, with 43 stations, each completely unique. The architectural and artistic decoration of each station reflects its name.
The peculiarity of this metro is the rather shallow depth of its stations. Some stations have escalators, 7 are of a "tower" type, 4 of an "arch" type and one (Mustakillik station) a "tower-individual" type. The leading architects and artists of Uzbekistan took part in the designing of the stations.
In the interior decor were used solid and stable materials: metal (engraving), glass, plastic, granite, marble, smelt, art ceramics, and carved alabaster. Each station is an original work of art, devoted to a certain theme.
The Tashkent metro has three lines: Chilanzar, Uzbekistan and Yunus-Abad. The subway is the favorite kind of transport for people in Tashkent. You can go to any part of the city in a guaranteed amount of time (the interval between trains is 240-600 seconds - depending on the time of day and the particular line).