Kazakhstan Tours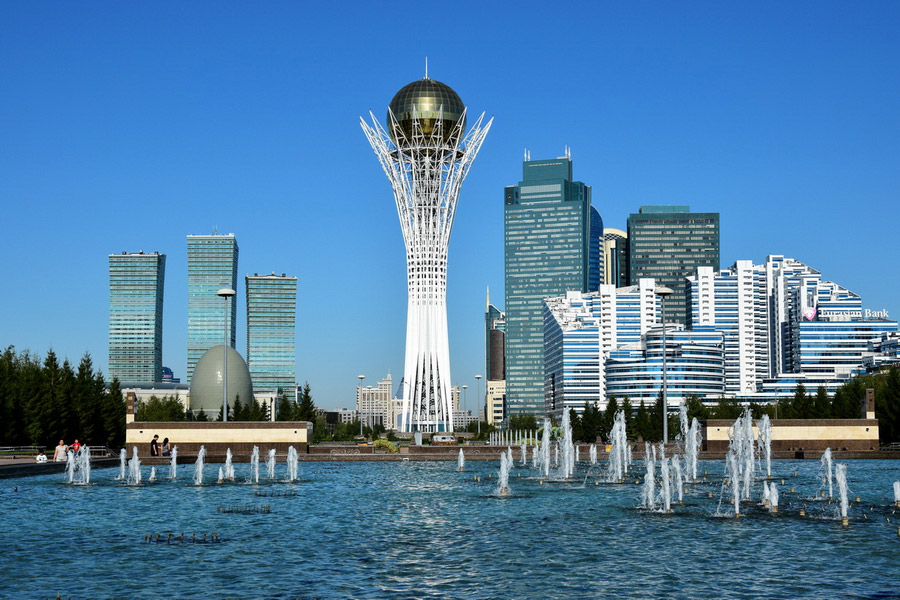 Kazakhstan tours will introduce you traditional land of nomads, pristine nature reserves, oldest space launch facility in the world and bustling modern cities. Travelers to Kazakhstan will find that this vast land contains something for everyone.
Sprawled across Central Asia as the ninth-largest country in the world, Kazakhstan holds a steppe so vast it is hard to fathom. Yet it's also home to the Altai and Tien Shan mountain ranges, contains parts of the Caspian and Aral Sea and boasts of a diverse range of wildlife. Locations such as Charyn Canyon, Big Almaty Lake, Medeu Sports Complex, Altyn-Emel National Park and Aksu-Zhabagly Nature Reserve will delight tourists in Kazakhstan with their pristine nature and calming atmosphere. The Borovoye resort town is so gorgeous that it's been dubbed 'Kazakh Switzerland'.
A trip to Kazakhstan would not be complete without time spent in its two urban centers, both having a unique flair all their own. Almaty is the historical capital and largest city, full of tree-lined streets, trendy cafes, and museums. Astana is the current capital, with unique architecture designed by global experts, a modern city in the midst of the endless Kazakh steppe. A full range of accommodations, shopping and entertainment can be found in both.
Nearly every time frame of Kazakhstan's history can be experienced by tourists to Kazakhstan today. Petroglyphs of Tamgaly gorge will take you back to the Bronze and Middle Ages. The Great Silk Road can be traced through the cities of Turkestan, Otrar and Taraz. Turkestan's 13th century mausoleum and bath house recall the era of Islamic intellectualism. Centuries of nomadic Kazakh living may be re-lived by overnighting in a yurt camp or drinking horse's milk in one of the yurts dotting the highways and village roads. In Baikonur, you can visit the International Space Station, built during the Soviet era, where the first man was launched into outer space. In Kazakhstan, tours not only take you across expansive territory, but through multiple periods in history!
Year-round, recreational opportunities are available for every type of globe-trotter interested in a tour of Kazakhstan. OrexCA.com offers you a variety of tour options including ecological tours, a range of fascinating outdoor excursions, winter activities, hunting, helicopter flights and visits to the "Baikonur" cosmodrome.
Kazakhstan has a rapidly-growing tourist infrastructure and a visa-free policy for citizens of over 45 nations. Travel to Kazakhstan has truly never been easier or more rewarding. Choose your preferred Kazakhstan tour package below!