Tellya-Sheikh Mosque, Tashkent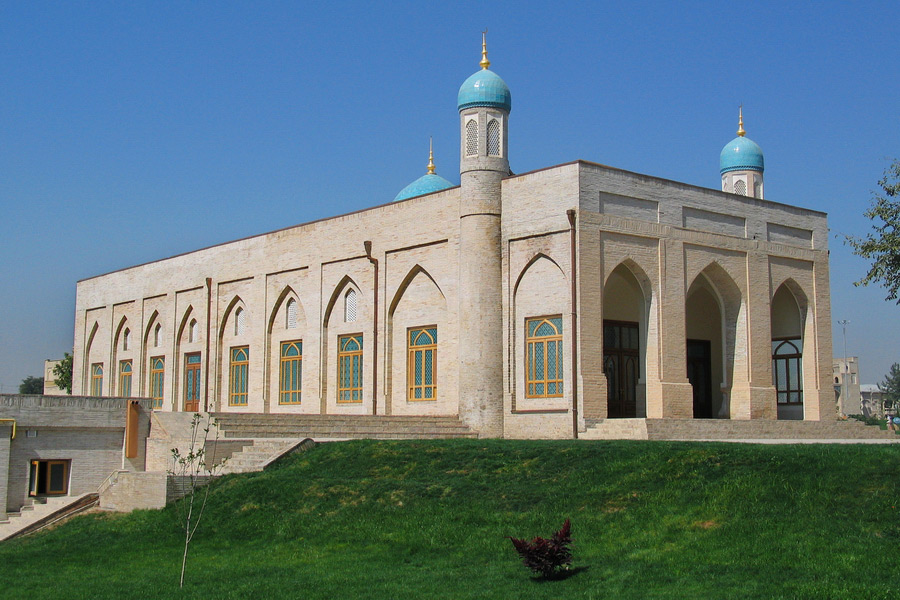 The mosque is located opposite Barrack-Khan Madrassah. Tilla Sheikh means Golden Sheikh. This is the former main mosque in Uzbekistan. It was constructed by the Kokand khan Mirza Akhmed Kushbegi in 1856-57 years.
In the mosque yard there are winter and summer halls for prayers, short minarets, warehouse rooms and a library. The mosque is decorated with carved mikhrab niche, minbar, window apertures. The mosque is valid today.