Rishtan, Uzbekistan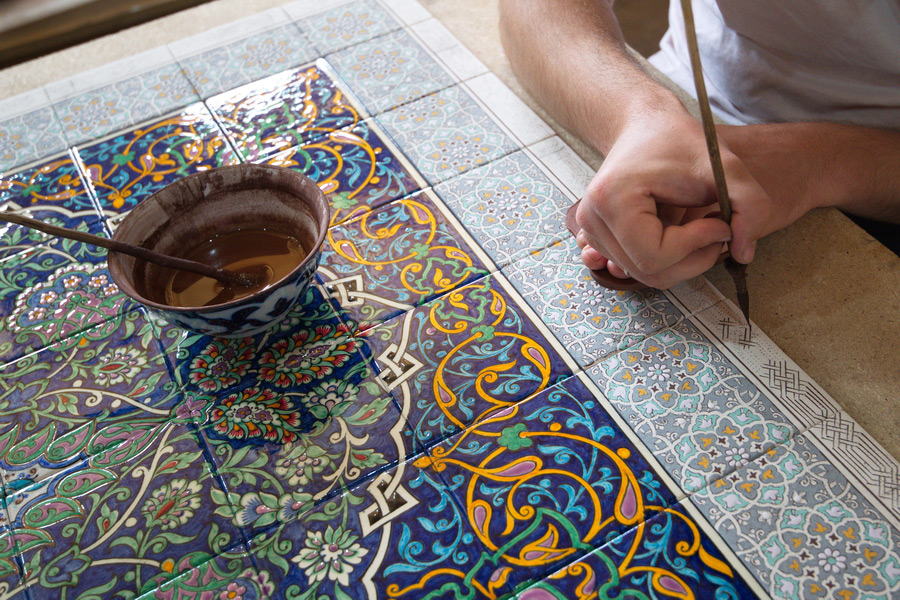 Geographical coordinates: 40°21′24″N 71°17′05″E
Former names: Dakhbed, Khumyn, Reshton, Rushton, Rushdon
Elevation: 300 m
Popular languages Uzbek, Tajik
Time zone: UTC+5
Population: 201 200 (2019) - en.wikipedia.org
Nationals: Uzbek, Kyrgyz, Russian, Tatar
Phone code: +998 73
Zip code: 1513XX
Automobile codes: 40
The history of producing ceramics Rishtan goes back to the seventh century. Its clay is suitable for making the whole variety of ceramic goods and the repertoire of ornamental patterns in the Rishton ceramics is one of the richest. The traditional design has a blue-green glaze, called "iskor".
Rishtan is in 50 km from Fergana, is the administrative center of Rishtan district, and is a half Tajik, half Uzbek town, which since ancient times has been famous for its ceramics. It is certainly not by mere chance that Rishtan has become famous for its ceramics. There are deposits of rich red clay, natural minerals and mountainous vegetation, which are needed for the production process.
Rishtan artisans have become famous all over the world for their ceramics production technology. Their distinctive blue and green work shines in the sun, and every third family in Rishtan produces pottery. All works are unique. Around the turn of the century about 250 artisans worked in Rishtan.
In 1970, the Rishtan Ceramic Plant began production. Although the factory is now closed, most local families continue this work in their homes.