Jami (Juma) Mosque, Tashkent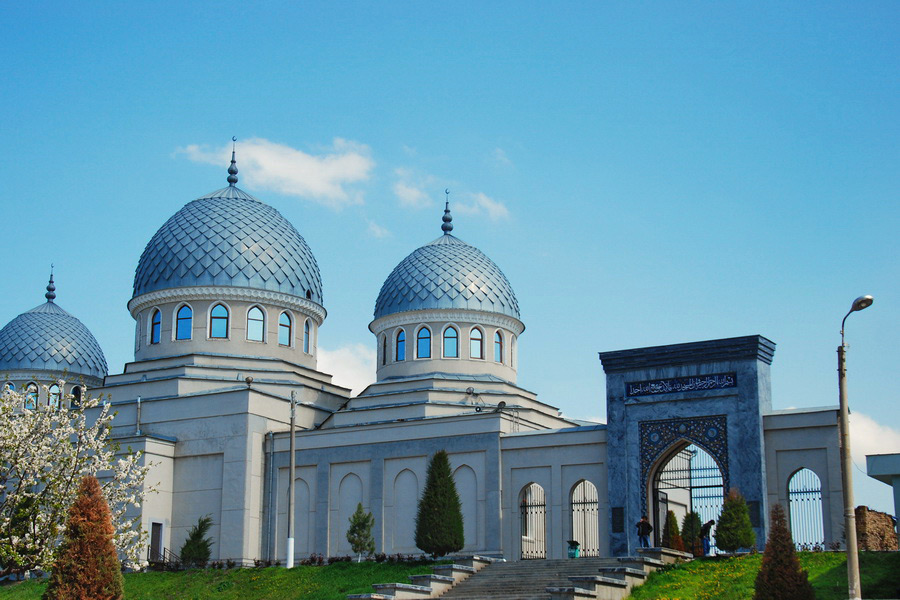 The main building represents a cubic space blocked by a dome with four windows in a low drum. The east wall enters the court yard and is divided by a large arch. The dome is spherical without ornamentation, and is based on spherical shields. A curve of small niches at the entrance is lancet, not Central Asian but more likely Gothic contour.
The layout of the mosque is an extension of a large rectangular building bat the end of its longitudinal axis running east to west. By the 18th c. the gallery surrounding the court yard of the mosque had collapsed, and the main building had already been ruined. At that time, the galleries were reconstructed into khudjras with funds from Kaziy Ziyauddin.
In 1888 the main building was also totally rebuilt on the expense of the imperial treasury (subsequently the mosque has received the name "Imperial"). Only the ancient construction layout and fragments of designs have been preserved at best. The base is constructed from stone with the addition of a clay solution. The walls of the mosque and columns are made from square baked clay bricks, with crushed brick as a stone filling.