Bazaars in Tashkent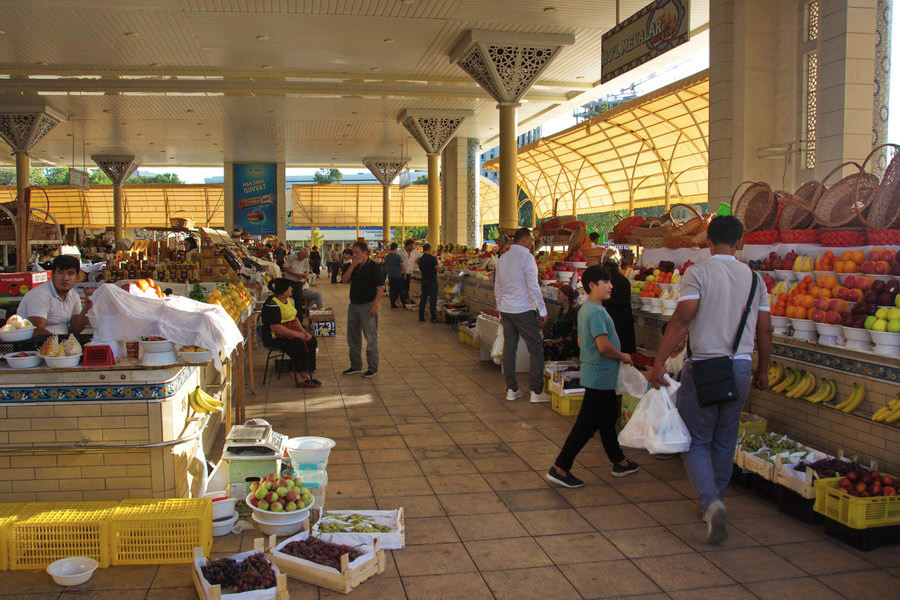 In Tashkent there are a couple of huge bazaars and many smaller neighborhood ones. Here you see more of the real Asian environment. Especially in summer it is a joy to visit the bazaars with all their colors and nice spicy smells. Sometimes they are noisy and crowded. There you can buy everything i.e. vegetables, fruit, potatoes and meat. But also beer, soft drinks, liquor, clothes, shoes, carpets etc. You have to visit them regularly to know what they sell and to find what you are looking for. It is common to bargain a little bit about the prices. Check your own neighborhood there will be at least a "mini-bazaar".
Alaysky bazaar
This is the most famous and biggest one for vegetables and fruit; meat and fish. Meat might not be cut the way you are used to and may be it is not safe in summer. The quality of the products is good.. It is in the city center and easy to find. There is a covered area for chickens, smoked fish, cheese and dairy products. There is a new covered part were you can find clothes, shoes, dishes, electrical and plumbing supplies, bathroom fixtures etc. These shops are like little "boutiques." There are a lot of kiosks and street sellers around the market selling all kind of goods...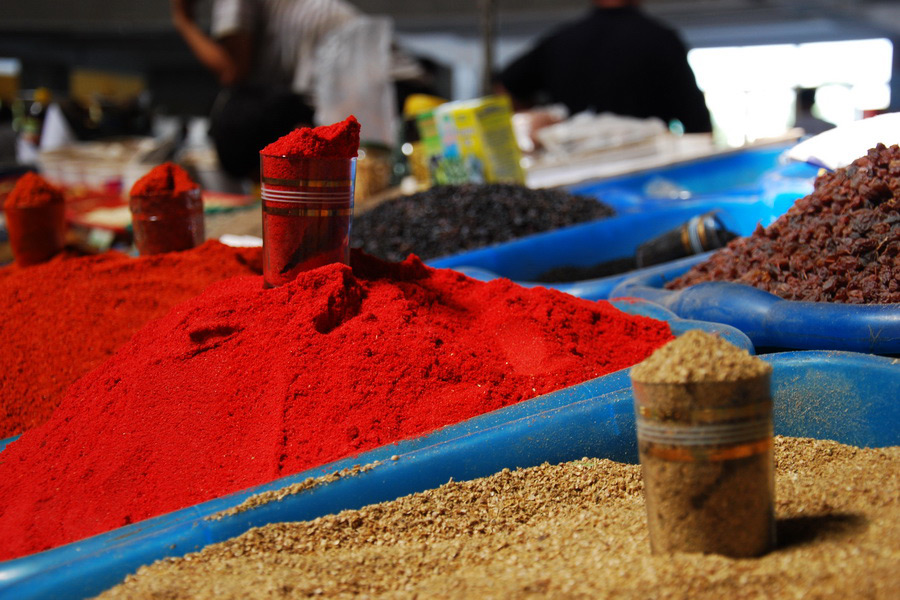 Chorsu bazaar (Eski Juva bazaar)
Here you will find again vegetables and fruit (under the new blue domes) as well as all the other well-known products. The Chorsu bazaar has a very but large open-air market for clothes, shoes, carpets, wood carved products, and handmade aluminum products. A very nice shopping are to wander around with guests, no matter what you are looking for...
Farkhatsky bazaar
They only sell melons. The melons from the country are brought in by trucks. They dump their cargo on the streets. In September/October you see the whole street with only melons. The owners of the melon harvest stay day and night with their business. Even in winter they sleep outside in the street until they are sold out.
Hippodrome bazaar
There are less fresh products and more (leather)clothes, shoes, carpets and whatever else you can imagine. It is difficult to park your car and the market is most of the time very crowded. Here you can find the real bargains. Even imported goods from India and Pakistan are sold here. If you like it, shopping here can take you a whole day.
There is also a huge and real car sale bazaar for new and second hand cars. In the recent past this was the only place where people could buy new cars. Open: everyday, except monday.
Parkentsky bazaar
This bazaar is fall of bargains if you don't mind the crowd. It is a good place to buy in quantity: beer, biscuits, cigarettes, coffee, cookies, cooking oil, soft drinks, liquor etc.