House museum of Ural Tansykbaev, Tashkent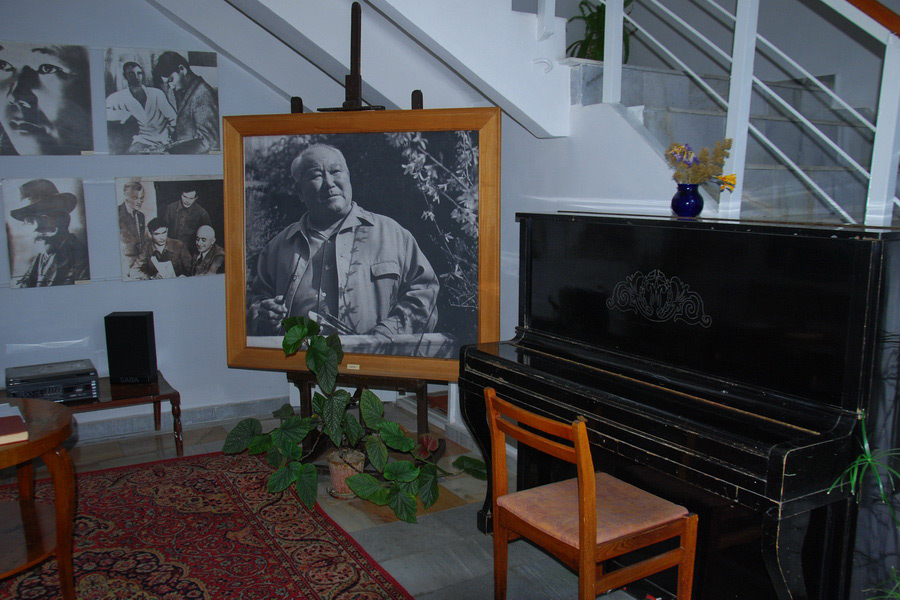 The House museum of USSR People's Artist Ural Tansykbaev's creative years covers the period between the 1920s and 1970s.
U. Tansykbaev's heritage is immense.
The artist's most important works are exhibited, both in the memorial part of the museum, and in the gallery built for this purpose.
His works are found in many prestigious museums and galleries. They have been displayed at exhibitions in Belgium, France, the USA, Syria, Finland, India, Spain, Mexico, Italy, Czechoslovakia, and other countries.
For many years, Ural Tansykbaev worked in different genres. He was successful in monumental art, and painted many theater scenes and portraits. His still life paintings are extremely interesting.
But the painter devoted most of his life to painting landscapes, and he is known in the history of fine arts as an author of thematic landscapes. His canvases are recognizable among hundreds of others. In those canvases, one can see vast spaces, the coolness and serenity of mountain air, and the clear expanses of his native land.
Museum named after Tansikbaev Ural
5, Cherdantsev Str.
Phone: (+998 71) 262 62 30