Museum of railway engineering, Tashkent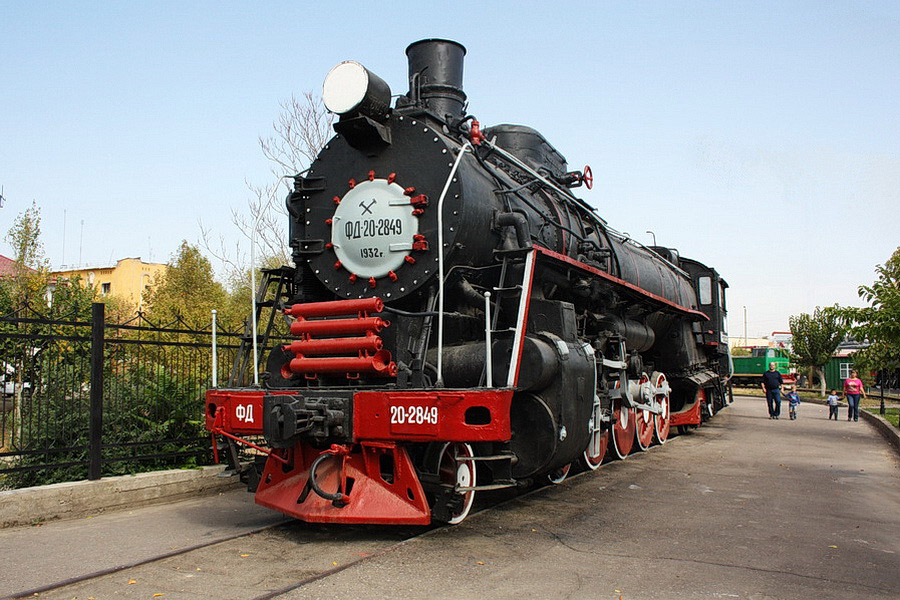 Tashkent museum of railway engineering was opened on August 4, 1989 in honor of Uzbek main railway line's centenary. Museum is owned by SJSRC "O'zbekiston Temir Yo'llari" and as an object of social-technical culture it is a component of Central railwaymen's palace of culture.
A large scale of restoration-reconstruction works have been recently performed in Museum, as a result of that entrance complex was completely renovated, all exhibits were repaired and restored.
Tashkent museum of railway engineering is a member of the World Association of technical museums on the part of railway engineering and it is one of the most interesting museums of this type around of globe.
At present time 13 steam-engines, 18 diesel and 3 electric locomotives of historical series, produced in the last millennium, different kinds of cars and carriages, the most interesting samples of last century's repair-construction equipment are exhibited in Museum.
Museum has a special car-museum exhibiting a history of building Uzbek main railway line, communication equipment, decorations and medals, railwayman's uniforms of the past.
Special excursion train goes around the territory of Museum, what creates a great opportunity to conduct interesting tours for visitors. Exhibition of steam-engines, diesel locomotives and carriages which were actively used in the process of Uzbek main railway line's construction and created a foundation of high industrial potential of the Republic of Uzbekistan and Central Asia region.
Collection of steam-engine locomotives, including engines from historical steam-engine OB up to powerful passenger steam-engine P-36, opens the exhibition of the Museum.
Tashkent museum of railway engineering is spiritual temple and guardian of the technical culture history.
Museum has a lot of friends and fans of railway around the world. During its existence Museum helped to many young people to choose their calling of life and to devote themselves to railways. Veterans, parents together with their children are very fond of visiting our Museum.
Administration of Museum is always ready to make Your time more interesting and cognitive and welcomes any business proposals and desires.
Welcome to Tashkent museum of railway engineering!
Address: 6, Turkestan Str., Tashkent, 100060
Tel.: (+998 71) 299-70-40, 259-67-08