Minor Mosque, Tashkent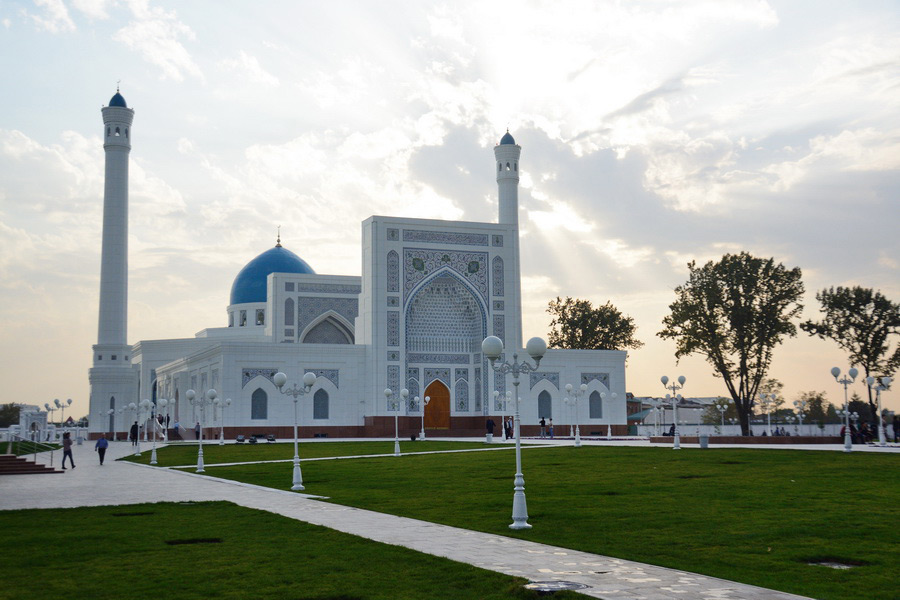 Minor Mosque in Tashkent, despite being one of the newest architectural attractions of the capital, has evolved into a key spiritual and religious center for all Uzbekistan.
Construction on Minor Mosque, located alongside the Anhor Canal, started in the summer of 2013. The opening ceremony was conducted on October 1st, 2014, on the eve of Qurbon Hayit, a significant Islamic holiday.
The façade of the mosque is decorated with snow-white marble, giving rise to its nickname "The White Mosque". It was constructed in a traditional Central Asian style, with a huge azure dome flanked by two minarets towering 38 meters high.
The interior, which can hold up to 2400 people at a time, includes a two-story prayer hall and two terraces with carved wooden columns which lead to an inner yard. The walls are decorated with traditional Central Asian plaster gypsum carvings and frescoes inscribed with words from the Koran and the Prophet Muhammed.
Amenities provided for worshipers include special rooms for washing and ablutions, air conditioning in summer and heated floors in winter.
In order to show respect, tourists who wish to visit Minor Mosque in Tashkent are encouraged to cover their back, shoulders, arms and legs during their visit.