Tashkent Clock Tower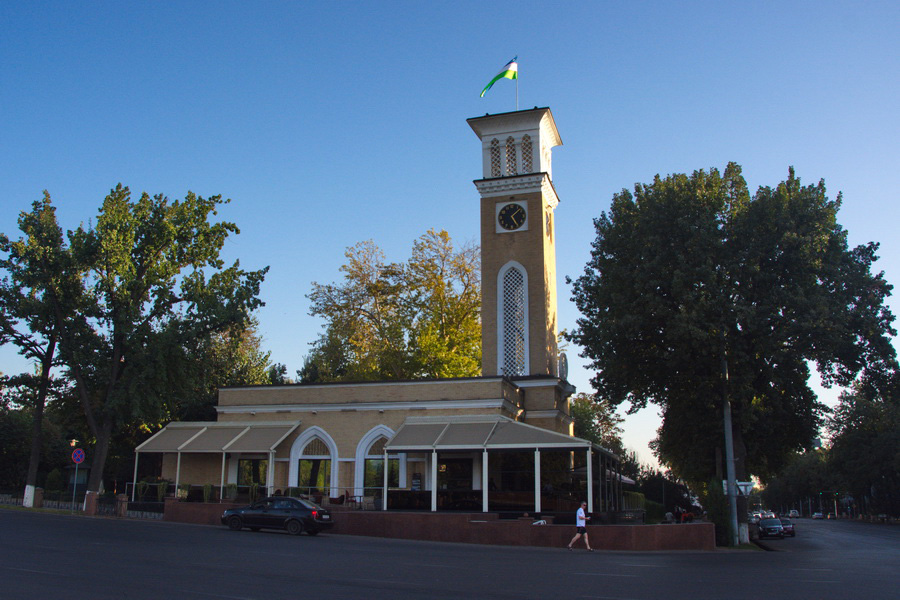 The Tashkent Clock Tower in Uzbekistan's Amir Timur Square is one of the capital's most distinguished landmarks. If the nearby statue of conqueror and ruler Amir Timur is the city's symbolic link with its triumphant medieval past, the clock tower ties the city to the tragic World War II era, a monument of courage to the soldiers who perished in battle.
The clock tower was built in 1947 by architect AA Mukhamedshin and designed by famous artisan Shirin Muradov in memory of the 430,000 soldiers from Uzbekistan who lost their lives in the Second World War. Interestingly, the clock itself was imported from Germany. As a continual reminder of the ultimate sacrifice of these men, its chimes ring out every 15 minutes.
On Uzbekistan's 2200th anniversary in 2009, the monument was reconstructed and a second tower built adjacent to the original, near the Palace of International Forums. The new tower looks identical to the first, but is facing the opposite direction.
Life in Tashkent continues for millions of residents each day, yet the sacrifice of these soldiers is continually sounded through the city center in the solemn Tashkent Clock Tower chimes.