A Carpet Factory in Samarkand
We invite you to visit the famous Samarkand carpet factory "Hojom" where 400 girls weave silk carpets by hand. You will have the opportunity to see the full process of carpet making from the very beginning to the end as well as to buy a unique piece of carpet "first hand". The main purposes of carpet production are to recreate ancient designs and to develop new patterns of good quality carpets and also to renew the technology of their production.
The carpets at the factory are mainly made on request and there is a demand for them, they are sold all over the Middle East. The prices for silk carpets are quite reasonable, although a handmade silk carpet is a luxury which cannot be afforded by everyone. Mostly young women work at the factory: they draw the backing, tie knots from threads making a carpet, die threads.
Only natural dyes are used in the process and some of those dyes grow quite near to the factory walls, for example madder is grown in the dyeing shop yard.
Other natural dyes used are Circassian walnut shells, pomegranate peels, stems of the asparagus family plants. The only imported dye is indigo.
The threads are dyed, and then rinsed in huge baths in the factory year. For drying the threads are hung right on the handrails at the entrance to the factory.
A silk thread consists of 600 fibers. Silk knots are tied to the backing threads to make the design, then the knots are torn. Afterwards a girl cuts them. The final cutting is done by men, since it is physically hard work.
One can order a picture-carpet with a unique design at the factory. Such an exclusive carpet will take a year and half to be made and the price will also be exclusive.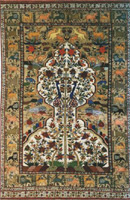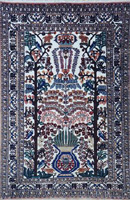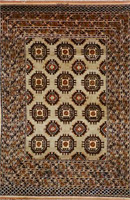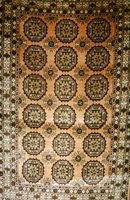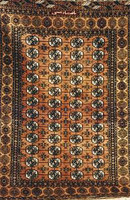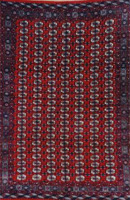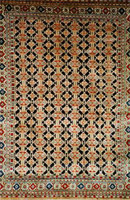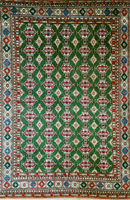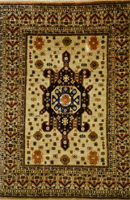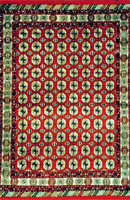 Just the time and date when you plan to visit during your Samarkand trip with OrexCA.com.
Address: 12a, Hojom Str., Samarkand province
Tel.: (+998 662) 35 22 73
Fax: (+998 662) 35 44 82