Shymkent (Chimkent), Kazakhstan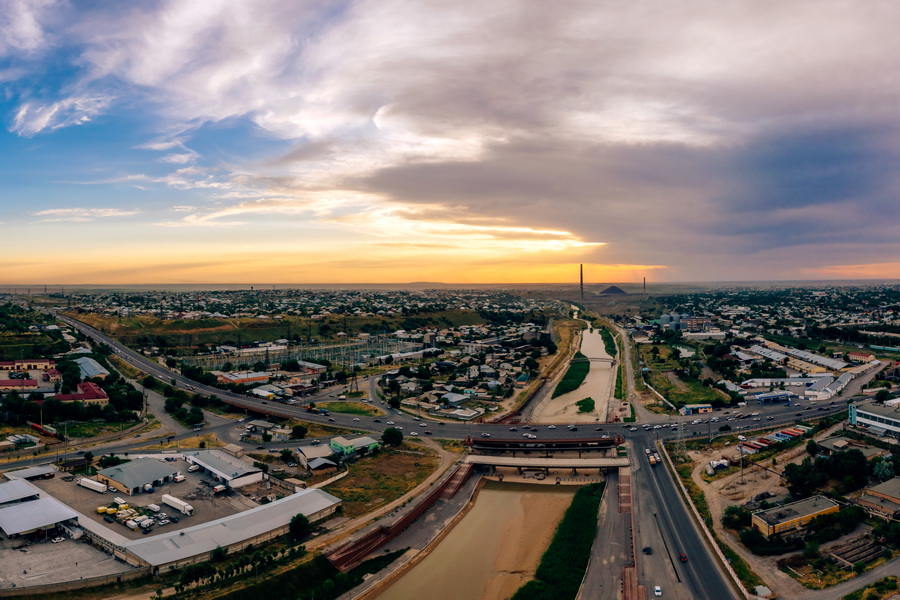 Geographical coordinates: 42°19′0″N 69°35′45″E
Former names: Chimkent, Chernyev, Nedjikent
Elevation: 506 m
Popular languages: Kazakh, Uzbek, Russian
Population: 1 031 278 (2019), www.stat.gov.kz
Nationals: Kazakh, Uzbek, Russian, Azerbaijan, Tatar, Kyrgyz
Time zone: UTC +6
Phone code: +7 7252
Zip code: 160000
Automobile codes: 17
Shymkent is the capital city of South Kazakhstan Province, the most populated region in Kazakhstan. It is the third most populous city in Kazakhstan behind Almaty and Astana, with a population of 539,600 (as of 1 June 2007), with one of the largest metropolitan area populations in Kazakhstan. It is a major railroad junction on the Turkestan-Siberia Railway and a notable cultural center, and also has an international airport. It is situated 690km west of Almaty and 120km north of Tashkent, Uzbekistan.
Shymkent was founded in the 12th century as a caravanserai (Silk Road Hotel) to serve the Silk Road town of Sayram, 10km to the east. Shymkent grew as a market center for trade between nomads and settled people. It was destroyed several times: by Genghis Khan, by soldiers from the southern Khanates, and by nomadic attacks. Once part of the Khanate of Kokand, it became part of the Emirate of Bukhara in 1810 and was then annexed by the Russian Empire in 1864. It was renamed Chernyaev in 1914 and renamed Chimkent in 1924.
The name of the city came from a combination of two words, Shym meaning turf, and Kent meaning city. Shymkent and Chimkent have identical translations in Kazakh and Uzbek, respectively.
After Kazakhstan gained independence, the city was returned to its original name, Shymkent, in 1993 as part of the government's campaign to apply Kazakh names to cities. This created an ambiguity in the city's name in the Russian language. (The formal spelling of "Shymkent" as codified in Kazakhstan's Constitution goes against the Russian spelling rules of never having the (Cyrillic) letter ы follow the letter ш.) As a result, the new name Shymkent is used only in Kazakhstan, while Russia and some other countries using Russian language keep using the original Uzbek spelling of "Chimkent".
Demographics
Kazakhs 55.7%
Russians 15.7%
Uzbeks 15%
Tatars 2.7%
Others 8.2% (Azeris, Ukrainians, Koreans)
Economy
Formerly dominated by lead mining, industrial growth began in the 1930s and the city has industries producing refined lead and zinc, processed karakul pelts, textiles, foodstuffs, and pharmaceuticals. Also, the city has a medium-size petroleum refinery. The Shymkent Refinery is owned and operated by PetroKazakhstan.
Sights
Ordabasy and MIG MemorialOrdabasy circle, site of the Friday Mosque and MIG Memorial
Regional Studies and History Museum
Victory Park
Central Park
Museum of Stalinist Repression
Afghan War Memorial
Arboretum
Nauryz/Navruz Holiday Celebrations on the Spring Solstice (Islamic New Year)
Al-Farabi Square