Aksu-Zhabagly Nature Reserve
Kazakhstan reserves. The Biggest reserves in Kazakhstan
In the Western Tien-Shan, meadows and steppe turn to rugged mountains and narrow gorges with overhanging stone ledges. Wild rivers tear down deep canyons through thundering waterfalls. And the fathomless blue of of the sky reflects in the mirror-like surface of icy mountain lakes.
The Aksu-Zhabagly Nature Reserve is located at the western extremity of the Talasski Alatau ridge in the Western Tien Shan at an altitude ranging from 1,100m to 4,236m. Its outer regions offer highly attractive landscapes and are accessible and well-developed for ecotourism. The Great Silk Road, dating back to the third century B.C., ran close by and offers further opportunities for adventure.
The Aksu-Zhabagly Nature Reserve offers over 850 sq. km of wonderful archa (juniper) forests, alpine meadows, streams, rivers and rocky mountains. It was the first nature reserve created in Central Asia and Kazakhstan and is the only UNESCO biosphere reserve in the region. It hosts 1,279 recorded species of flora, 57 of them registered in the Red Book of Kazakhstan including the Greig's Tulip (the symbol of the reserve). There are also 238 species of birds and 42 species of mammals; including many endangered ones (Egyptian vulture, berkut, black stork, blue bird, brown bear, arkhar, paradise flycatcher, snow leopard, Central Asian lynx and others).
Highlights include: the giant Aksu Canyon (15 km long and 500 m deep), the Burgulyk Gorge, lakes Kyzyl-kol and Balyktin and their two powerful underground springs, the Akbiik karst cave with its stalactite and stalagmite galleries and underground lake, as well as the Kelte-Mashat Gorge (a 10-km long canyon and its 'Crying Cave'). The Aulie and Karabastauc paleontology sites lay on the Karatau ridge, 120 km to the northeast of the main reserve. Their petroglyphs, carved into dark shiny stone and dating back to the 5-7th cc B.C., lay over 3,000 m above sea level and depict wild and domestic animals, hunting scenes and the daily lives of our ancestors. Well preserved petrified imprints of the ancient local inhabitants - plants, fish, insects, and pangolins - are also found in shale deposits there.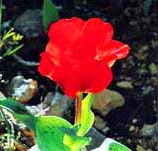 Flora and Fauna
The climate is very continental with an average temperature of 4.9°C in the coldest months and + 21.6°C in the warmest . The average annual rainfall averages 400-700 mm (up to 850- 900 mm at higher altitudes), mainly in spring.
Landscapes: dry semi-desert and steppe mountain foothills turn to forests of treelike junipers, and dry valleys into luxuriant alpine meadows, snow and glaciers. Here the high-altitude flora grows in its entire splendor. A mosaic of multi-colored alpine flowers adorns the foothills of peaks covered in dazzling snow and bluish hanging glaciers.
The flora includes forests (mostly shrubs) occupying 35% of the total area. Primarily, these include dwarf wood formations of archa (Juniperus turkestanski) (45%) and bushes of honeysuckle (lonicera, 12%), Juniperus semiglobosa (8%) and Juniperus seravshanica (5%).
The small but hardly Celtis caucasica grows near the Amarantus grandifolia, a rich source of essential oils. In spring, thousands of crimson tulips set the mountain slopes ablaze and the delicate flowers of the Morina Kokanica burst in pinkish clumps. Tulips, cultivated in Holland as a major industry, are descended from species such as the Greig's and Kaufman tulips, which flourish here.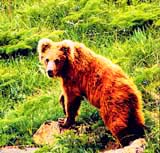 The wildlife is typical of the southern mountains of Central Asia, with Mediterranean elements resembling the Pamiro-Alai Mountain System. There are about 300 species of vertebrates, including 238 bird species (nearly half of all Kazakhstan's species); about 700 species of beetles, and 100 species of insects.
Many rare, endangered and endemic animal species live here. Patient visitors will come across mountain rams, goats, marals, roe deer, bears, porcupines, mountain martens, ermines and the cute Menzbier's marmot. If you are lucky you might even spot a wolf or a fox or perhaps the elusive lynx or snow leopard.
Bearded vultures, griffons and golden eagles soar in the pristine sky. Mountain partridges build their nests on the rocky slopes and the enigmatic snow cock dwells at the edge of everlasting snow. The paradise flycatcher flashes its colorful feathers in the shady, leafy forests. The Thrush whistles a melodious flute-like song. More than 300 species of beautiful butterflies, including the rare Apollo butterflies, flutter over the waving grass.
The Reserve offers the following tourist routes: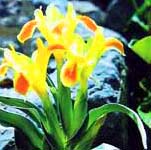 Kshi Kaindy pass (horse ride or hike, 8km). Features: the Talaski Alatau Ridge and central part of the nature reserve.
Ulken Kaindy-Topshaksazy-Akcay ranger hut (horse ride or hike, 20km). Features: petroglyphs in Baidak Gorge, Kyzolgen, Ainakol lakes, Aksai River valley.
Topshak ranger hut-Topshaksazy Gorge-Zhabagly river (horse ride or hike, 15km). Features: Topshaksazy meadow, Zhabagly glacier.
Koksai Gorge-Kosai lake (horse ride or hike, 8km). Features: Talysai waterfall, Koksai Lake.
Zhabagly Village-Zhetimsai gorge-Kshi-Kaindy (horse ride, hike or vehicle 6km). Features: Fir forest, Kshi-Kaindy Waterfall, Greig and Kaufman tulips.
Kshi Kaindy Gorge-Ulken Kaindy Gorge (horse ride, hike or vehicle 6 km). Features: Fir forest and picturesque landscapes.
Ulken Kaindy gorge-Ulken kaindy pass (horse riding or hike, 4 km). Features: Zhusaly River valley, central part of nature reserve.
Ulken Kaindy gorge-Kaskabulak. Features: Picturesque views.
Darbaza Kolzhailau-Chuuldak-Aksu River canyon (horse ride or hike, 24 km). Features: Darbaza Gates, Baldabrek river, Shymbulak, Kshi Shimbulak, Canyon Baldabrek and Aksu River.
Aksu River canyon-Tayaksaldy-Zhabagly village (horse ride, hike or vehicle, 20 km). Features: Excursion along canyon ridge, bird watching.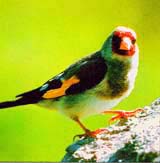 There is a good variety of sites but our initial program is the most popular: the Aksu Canyon, the Kshi Kaindy and Ulken Kaindy Gorges, and the Kaskabulak Gap. These excursions cover a wide variety of flora and the main wildlife of the reserve, including some rare and endemic plant and animal species. If you come in May you will see a dense carpet of blooming wild tulips (up to 20 specimens per sq.m.) including the famous Greig's Tulip, the Queen of Tulips.
Visitor Code of conduct in protected areas:
By following these simple rules, visitors increase their awareness of nature and help promote nature conservation.
Plan and be prepared beforehand
Prepare for your trip and be aware of the rules and special conditions of the place you are visiting. Be informed of the dangers and difficulties of the route, such as weather conditions and necessary equipment and supplies. Be responsible for the safety of your trip; do not perform activities that may hurt other people or yourself.
Cultural and social impact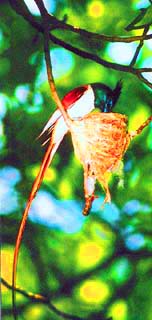 Please show understanding of the customs, beliefs and behavior of the local population and the highest respect concerning natural and cultural property; refrain from accentuating economic, social and cultural differences existing between you and the local population. Respect holy places - preserve what you have come to see, never touch or remove religious objects. Support the local economy by using local services. Do not make promises that you cannot fulfill. Giving money to children can encourage begging. When taking photographs, please respect privacy: ask permission and use restraint.
Environmental impact
Observe the rules of Specially Protected Natural Area (SPNAs). Please stay on the route: use only existing tracks and stops. Do not disturb living animals and plants and observe them from a distance. Do not follow approach or feed them. Avoid making loud noises.
Don't buy products made from endangered animals or plants and avoid products that are illegally traded. Please do not leave any non-degradable waste behind: what you take into the park you must take out.
Learn more about projects that are beneficial both to the environment as well as to local communities and make your own contribution.
Remember that you are visiting an area designated specially for the conservation of natural conditions and processes and that your actions should not disturb them in any circumstances. Funds received as a fee for entering the protected area will be used for the conservation of biological and cultural diversity.
What you can do
Horse Riding: Horses can be arranged for excursions that last from a few hours outside the reserve or for a few days inside. A short ride will take you to the shade of some trees and the source of a spring. Longer rides lead to a mountain cabin or to the site of ancient petroglyphs of animal images.
Hikes: In addition to hikes in the foothills outside the Reserve, a popular walk involves driving from Zhabagly to the end of the tarmac road and then hiking into the mountains via the Kishi-Kayendi trail. For the experienced walker, tents and camping equipment can be carried into the Reserve to explore the higher regions. Equipment can also be rented from Wild Nature.
Excursions
The Aksu Gorge, an hour's drive away in the Reserve, offers dramatic scenery, flowers in the Spring, and the possibility of sighting birds of prey. There is a trail down to the Aksu River where you can have a picnic.
The Karatau Mountains, about 30 kilometres away, have a different flora and fauna from that of the Tien Shan. You can wander by a shady stream or take a dip in the springfed Kornilovka Lake.
During the bird migrations in Spring and Autumn, the bird ringing station at Chokpak, 17 kilometres away provides an opportunity to see some birds at close quarters and learn about the huge distances that they travel each year.
The mausoleum of Kozha Akhmed Yasaui at Turkistan is just over 3 hours drive from Zhabagly. The 13th century ruins at Otrar, of Genghis Khan fame, can also be visited on this excursion.
Highlights
Hike and ride inside or outside the Reserve, Central Asia's oldest.
Stay in a private home with modern facilities and traditional Kazakh cooking.
See wild tulips in the Spring and Alpine plants in the summer.
Listen to the village children play dhombra music, taste the locally made beverage, kumyss.
Picnic at the bottom of Aksu Gorge.
Drive to Kazakhstan's most famous historic site, 13th century mausoleum in Turkestan, and other sites in South Kazakhstan.
Why visit Zhabagly?
Lying at the foot of the West Tien Shan Mountains, Zhabagly is the gateway to Aksu Zhabagly Nature Reserve. A simple Kazakh village with a dramatic mountain backdrop, Zhabagly offers visitors private home accommodation, taking meals Kazakh-style at a low table. In addition to traditional banya(a type of sauna), your home has a brand new bathroom. At the end of a day in the mountains, you can choose., to listen In. Kazakh dhombra music, taste locally made kumyss (fermented mare's milk) or simply watch the cows returning from the pasture to their homes in the village. Quiet yet uplifting, rural and timeless - the heart of Kazakhstan.
Community-based ecoturism (CBE)
CBE seeks to ensure that local communities benefit from visitors to their region. The aim is to raise the standard of living of the villagers and protect the environment as well. At least 15% of tourist spending is retained for nature conservation and tourism development which is in ; harmony with the local ecology.
Address of the Aksu-Zhabagly Reserve:
South Kazakhstan Oblast, Tulkubas rayon, Zhabagly village
tel.: +7 /32538/ 52 218, +7 /32538/ 56 633
Welcome to the Aksu-Zhabagly Nature Reserve!