Sights in Azerbaijan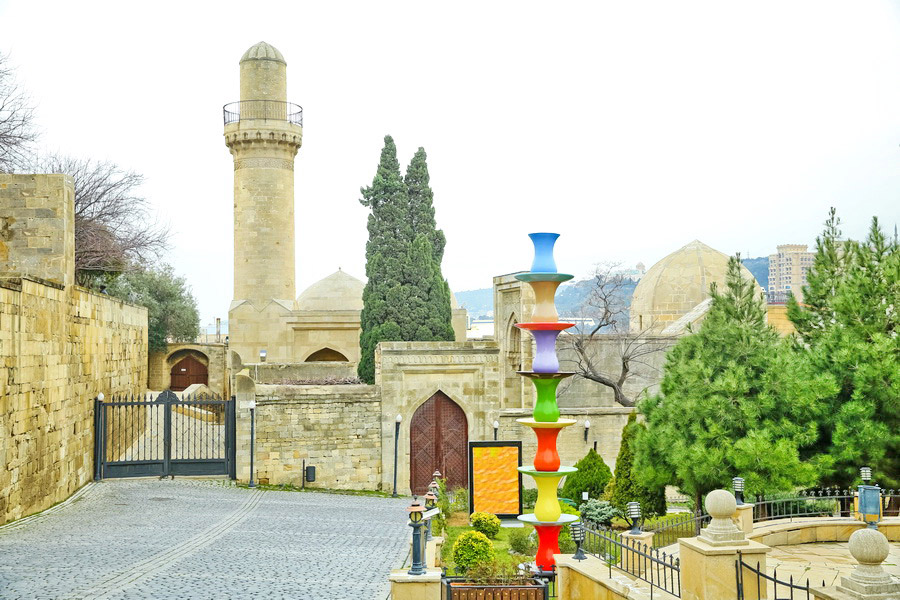 Information about sights of Azerbaijan
Absheron
Dozens of kilometers of sandy beaches, generous southern sun, sea waters with colors ranging from navy blue to light green invite you to enjoy the variety of exciting and relaxing activities at the sea resorts of Absheron: from sun bathing and swimming to active water sports. The Absheron Fortress Round tower in Mardakan, at a height of 16 meters, is at the center of a square yard (25x25 meters), surrounded by stone walls of 7 meters. Defensive facilities were on the upper floor. Two inscriptions state that "the tower was built in the days of Gershasp, son of Farrukh-zadeh I, the son of Manuchehr X"; the date of the tower's construction is marked as 1232 and the name of the architect is Abdulmajid, son of Masud.
Maiden tower
Due to the unusual shape and original design of the Maiden Tower, a large number of legends are connected with the Tower, which in turn are the reason for the constant interest in the Tower by scientists and travelers. Maiden Tower rises in the southeastern part of the lcheri Sheher (Old City). The height of the tower is 29.5 m, and its diameter is 16.5 m. The Tower consists of 8 tiers and looks like a huge stone cylinder, constructed on an outcrop of coastal rock, which drops off steeply. A stone dome with a round hole blocks each tier of the tower. A connection between the tiers was accomplished with the help of a spiral stone staircase, laid in the thick part of the wall. Beginnings of the second tier niches are placed in the thick of walls, inside of which a pottery pipe with a diameter of 30 cm is laid.
Shirvanshahs' palace ensemble
The architectural ensemble of the Shirvanshahs' Palace, formed at the beginning of the 15th century, is one of the pearls of Azerbaijan architecture. Its structures are located on the highest point of one of the hills of Icheri Sheher. The ensemble is spread over three terraces, and can be seen far from the sea. Its structures are crowned with domes, with portals and a minaret, impeccably detailed, with unique ornamentation and delicate and deep engravings, the great masonry has been preserved in its youth for ages and reached us in all its beauty.
Ateshgah fire temple
The word "Ateshgah" means "House of Fire" or "Place of Fire". The temple was built on the spot of "eternal fires" - burning geysers of natural gas in Surakhany settlement. These fires have been esteemed from ancient times, and surrounded by the shrines of fire worshippers - Zoroastrians. Throughout the 17-18th centuries, around the sanctuary, chapels, cells, and a caravanserai were built. At the beginning of the 19th century, the temple looked as it does today.