Ashgabat - Capital of Turkmenistan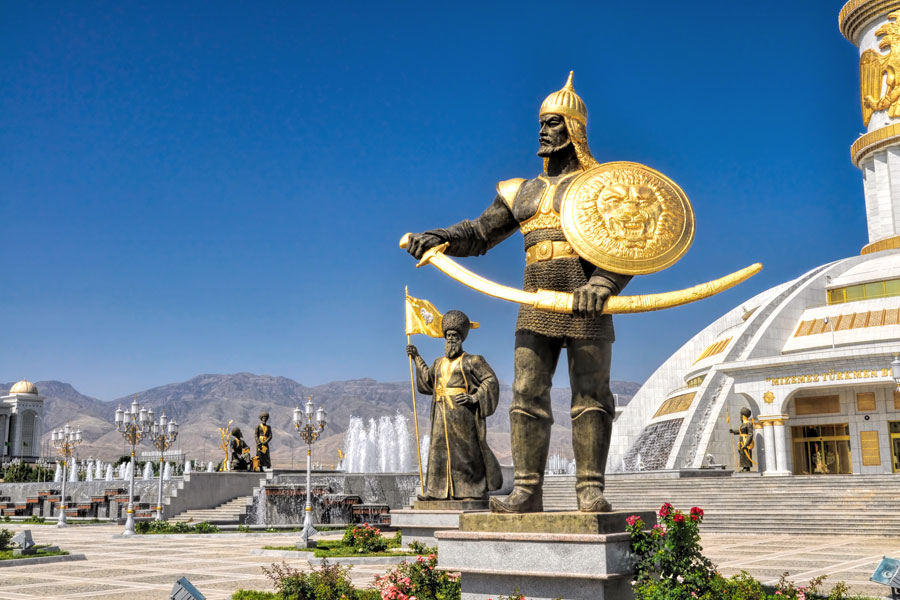 Geographical coordinates: 37.9601° N, 58.3261° E
Elevation: 219 m
Region: Ashgabat
Official language: Turkmen
Population: 1,031,992 (2012, Wikipedia)
Nationals: Turkmen, Uzbek, Russian, Kazakh etc.
Time zone: UTC+5
Phone code: +993 12
Zip code: 744000–744040
Automobile codes: AG
Ashgabat, the capital of Turkmenistan, has borne this name since 1881. According to archeological data, settlements belonging to the Great Silk Road have existed on the territory of the present city since at least the end of the first millennium BC. The chronological distance between them and the present city is so great, that we are unable to speak of any cultural or architectural continuity. This connection traces back to the beginning of the 19thcentury, when an urban Turkmen settlement was founded here, called Ashgabat.
In Turkmen folklore, the name of the city is linked with the meaning "city of love". According to legend, when ancient Nissa was under the rule of Nurahmed, and Anau was under the rule of Pirahmed, Allah put a ban on love. Against this prohibition, however, the daughter and the son of these two governors fell in love with each other. Realizing the threat to their safety, they hid themselves in the desert, until at last, parched with thirst, they walked to a mountain range, found a lonely spring, and ran to quench their thirst; it suddenly it dried up.
The lovers traveled further, where they met a mountain river, but no sooner had they fallen to drink, it evaporated. Then the young man dug into the earth to reach underground springs, which made Allah angry again, and He sent Azrail, the angel of judgment, after them. However, God's envoy failed to carry out the sentence: having looked at the girl, he fell in love and forgot his mission. Suddenly, a spring of the same crystalline purity as love itself gushed out of the ground. They decided to stay here, near the wonderful spring which saved their lives; and after hearing their history other people moved here as well.
Love is not only an integral part of the name of the city, but also a feeling familiar to all generations of the citizens of Ashgabat. Present-day Ashgabat distinguishes itself with its own style, harmoniously combining the best traditions of its own national architecture and the achievements of modern town planning and construction.
Sister Cities to Ashgabat:
Albuquerque, USA
Athens, Greece
Ankara, Turkey