Tajikistan Tourism
A Cultural Gem On The Roof of the World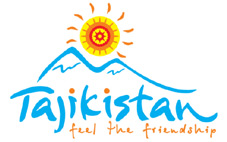 Tajikistan, despite being an independent country for over a quarter of a century, remains shrouded in mystery for much of the planet, and tourism in Tajikistan hasn't been given a fair chance. Yet this former vacation destination for the Soviet Union is now open to the world in all of its captivating natural beauty and vibrant, enchanting culture.
Tajikistan Tourism is a tantalizing holiday option for thrill-seekers, mountain climbers and cyclists, as well as lovers of the Persian culture, ancient history buffs and those with wanderlust for travels off the beaten path. With year-round outdoor and tourist activities, an average of 250 sunny days per year and an unequivocally hospitable people awaiting you, there are ample reasons to begin planning your trip of a lifetime to Tajikistan!
Whether you book a full tour in advance, join a group tour in-country or choose to travel independently, consider your many options for adventure on a tour to Tajikistan:
Adventure Tours
Don't let Tajikistan's tiny size fool you – with 93% of its territory covered in mountains, this country is packed with climbing, hiking, rafting, biking, trekking and exploration potential.
The crowning jewel of Tajikistan is the Pamir Mountain Range, where alpine meadows, massive glaciers, intrepid rivers and alluring natural lakes coexist in a wildly beautiful environment. Professional climbers tackle its highest peaks - Ismoil Somoni Peak (7495m), Lenin Peak (7134m) and Korzhenevskaya Peak (7105m), while expeditions are also available for experienced backpackers to such stunningly beautiful locations as Fedchenko Glacier and Alay Valley. Or, bike along the Pamir Highway for a truly quintessential experience of Central Asia.
In western Tajikistan you'll find the unrivaled Iskanderkul Lake (namesake of Alexander the Great), a great starting point for treks into the surrounding Fann Mountains, known for their extraordinary lakes and stunning peaks, including the famous Zarafshan Ridge and Gissar Range. Challenge yourself with rock and ice climbing, hiking, rafting and camping amid these gorgeous bluffs.
Nature Tourism
The Pamirs and Fann Mountains are alluring not just for mountaineers but travelers, scientists and cyclers. Bask in the brisk mountain air as you enjoy a picnic and swimming in Karakul Lake or Lake Iskanderkul. Take a refreshing dip in the Bibi Fatima Mineral Hot Springs or ride on horseback through a mountain meadow.
Spend a day at the Tigrovaya Balka Nature Reserve, filled with unique vegetation and diverse wildlife, including multiple endangered species that can be found nowhere else in the country.
Journey through the foothills of Hazratishok to enjoy the Mulokoni (Sarikhosor) waterfall, the sulfurous waters of Obigugird and the forests of Baljuana and Khovalinga.
A hike or drive through Yagnob Valley will place you face-to-face with petrified forests, bubbling brooks and stunning mountain views, and quite possibly with the Yagnobi people, whose largely isolated existence have helped to preserve their language and traditional way of life over the course of centuries.
Set your eyes upon Sarez Lake, an accidental formation after a 1911 earthquake created the largest dam in the world, Usoi Dam. Stand atop Nurek Dam, which at 304 meters (1000ft) also towers as one of the largest dams in the world. Boating, fishing, hiking and overnight stays are all possible on the reservoir.
Historical Tourism
Tajikistan is an ancient cradle of civilization that still provides fascinating glimpses into its past with some of the oldest and most unique remnants in all of Central Asia.
Ancient Panjakent is truly unique in the architectural makeup of its palaces and temples, with no equivalent in all of Central Asia or the Far East. This pre-Islamic Sogdian city was abandoned suddenly around 800AD and never rebuilt. Or consider Sarazm, an exporter of silver and gold by 3000 BC, where today you can explore its ruins unhindered, including huge remains of a palace and temple complex.
Visit the shrines of prominent scholars of the Zoroastrian and Islamic eras in Khatlon, where life has been all but frozen in time in a bygone era. At the National Museum of Antiquities, marvel at the famous statue of Buddha unearthed in this land, or discover for yourself the 18th century Hissar Fortress. Step back even further in time at the Langar Petroglyphs, a collection of over 6,000 ancient depictions tucked away in a Pamir mountain pass.
Khujand is a fascinating conglomeration of historical structures and present-day infrastructure, a glorious testimony to the resiliency of a city that has remained significant over the span of centuries. Mug Teppe and Kok-Gumbaz (Blue Dome) of Istaravshan likewise pay tribute to this city's turbulent past.
Cultural and Eco Tourism
Mountains and lakes alone do not represent the beauty of Tajikistan. People are the most precious discovery you'll make here - the multitude of languages, ethnicities and cultures that are preserved in the mountainous crags and valleys across this tiny land. Cultural tours such as you'll experience in Tajikistan are a rare find in our world today.
A homestay in the Pamir Mountains will give you an authentic taste of village mountain life, complete with home-cooked meals, rustic accommodations and interactions with the hospitable and resilient Pamiri people of eastern Tajikistan. Travel to the Yagnob Valley, where villages of mud-and-stone houses are home to a people still largely isolated from the world around them. Their native tongue is believed to be a variant of ancient Sogdian. Camp out near shepherds tending their flocks on the hillside or overnight in a Kyrgyz yurt camp along the Tajik-Kyrgyz border in Murghab, the highest city in all of Central Asia, you can buy handwoven souvenirs from local Pamiri and Kyrgyz women at the Murghab House or support local tourist efforts with an overnight stay and jeep rental at the bazaar.
Speaking of bazaars, Panjshanbe Bazaar in Khujand is the largest in Tajikistan, situated in a huge, brightly-colored pavilion filled with crowds of shopping, bartering Tajiks, many dressed as brightly as the painted walls of the bazaar itself. Back in the capital, enjoy the cafes, shopping centers and landmarks of Dushanbe alongside the Uzbeks and Tajiks long settled here.
And, no cultural immersion is complete without a taste of local cuisine! Tajikistan food - plov (rice and carrot dish), qurutob (onions and salted mare's milk poured over bread), kebabs, fresh bread, vegetable soups and dumplings, freshly baked street foods and local sweets - will deepen your appreciation for Tajik culture.
Tajikistan Tourism: Special Tours
Special-focus tours can also be arranged to include the following:
- Hunting tours, including the necessary license and documentation
- Cycling tours across the Pamir Highway
- Mountain Climbing at various peaks and locations
- Holiday and festival tours to such significant celebrations as the Novruz Festival (22 March), Victory Day (9th May), Independence Day (9th September) and Islamic holidays Eid al-Fitr and Eid ul-Adha (dates subject to change).
- Health and relaxation getaways in the thermal springs of Jirgital or local resort and recreational facilities
Day Tours
Day tours in and around major cities and popular attractions - Dushanbe, Khujand, Vazrob Valley and Iskanderkul Lake, to name a few – are also available. A perfect option for those short on time, these tours will show you the highlights of the city and region at an affordable price and limited time commitment.
As tourism in Tajikistan continues to develop, come and see what this endearing country has to offer. There's never been a more opportune time for Tajikistan travel!