Dry Bridge Flea Market, Tbilisi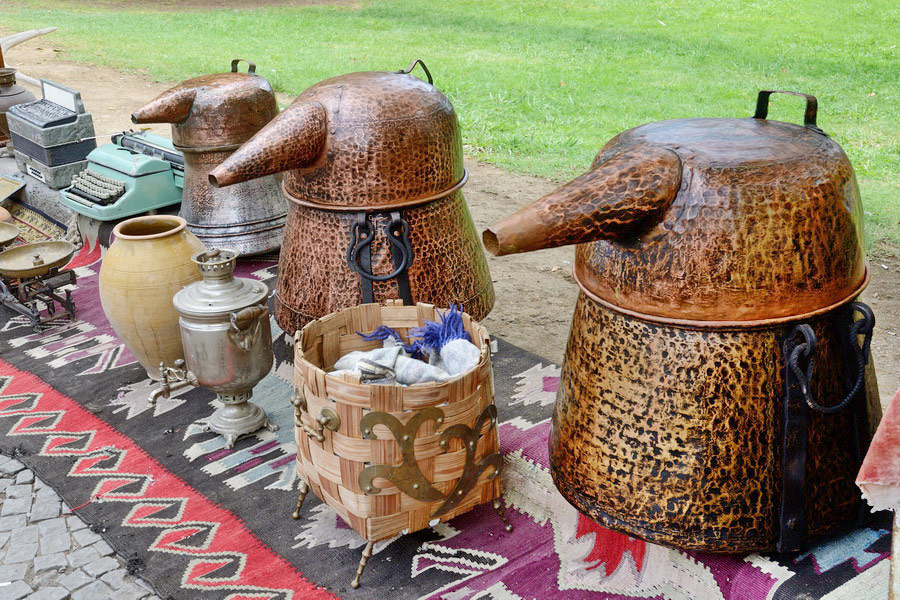 Dry Bridge Flea Market in Tbilisi, Georgia is a particularly fascinating stop for antique hunters and those who wish to get a taste of a truly eclectic bazaar. The most famous flea market in Georgia is located around Dry Bridge, which connects Dedaena Park with Saarbrucken Square just a few hundred meters away from Freedom Square.
People began selling antiques around Dry Bridge in the early 1990s, shortly after the collapse of the Soviet Union. To eke a living in these challenging post-independent times or simply to earn a little extra money, families would put nearly everything up for sale, from precious items to the simplest of their belongings. Even today the market is the main source of income for some traders.
Tbilisi's second-hand market is commonly referred to as the Market of Memories, for you can find everything from pre-Soviet memorabilia and Soviet paraphernalia to handmade jewellery and traditional items. World War II medals, old coins, antique mirrors, enamel figurines and old cameras are just a few of the items up for sale on any given day. History buffs will appreciate the endless sentimental knickknacks from all over the Caucasus, Central Asia and Eastern Europe.
All items for sale are placed directly on the street or the sidewalk. Nearby you will find plenty of additional things to do in Tbilisi, including browsing for landscape paintings created by local artists, relaxing in one of several parks, attending artists' workshops and more.
Dry Bridge Flea Market in Tbilisi is open every day in good weather from 10:00 to 17:00. Don't forget to bring cash and wear comfortable shoes for your treasure hunt of quirky and original mementos of Georgian history.