Icheri Sheher, Baku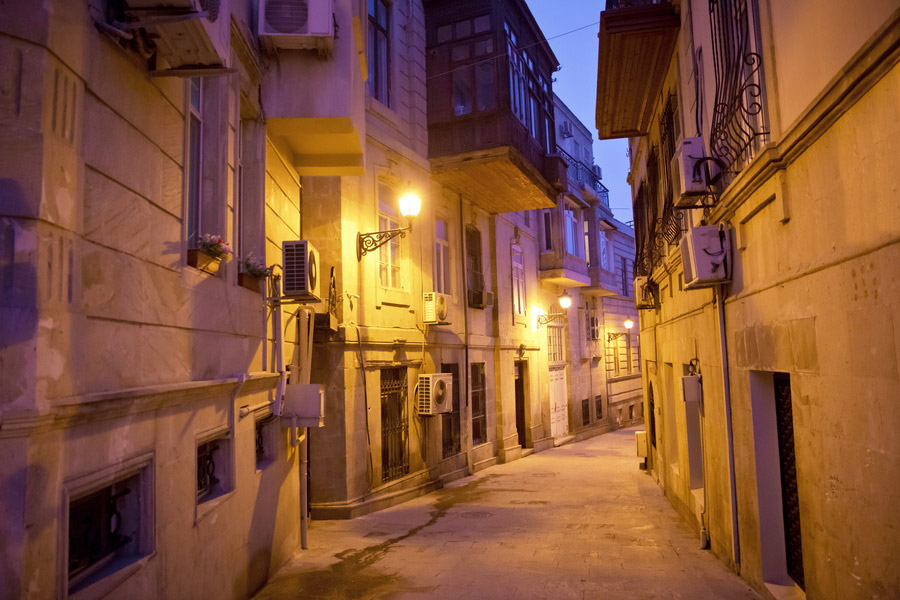 Icheri Sheher in Baku, the oldest residential quarter of Azerbaijan's capital, is widely regarded as the birthplace of the city. Encompassing Baku's earliest structures, its quarters are infused with tangible history of the Azerbaijani people. Also referred to as "Old City", "Inner City", "Baku Acropolis" or simply "Heart of the Capital", Icheri Sheher's significance was internationally acclaimed when it was inscribed on UNESCO's World Heritage List in 2000.
Now a major focal point of all tours to Baku, Icheri Sheher is essentially a high-walled fortress that served for centuries as a defense of the city and which now forms a convenient perimeter around its historic buildings. The territory inside the fortress has been inhabited since the 8th-9th centuries, although previous settlements on the land existed as early as the Bronze Age.
Many of the historical sights of Baku have been preserved on the territory of Icheri Sheher, most notably Palace of the Shirvanshahs, Juma Mosque, Maiden Tower, Multani and Bukhara Caravanserais, Baku Bathhouses, Murad's Gate and the famous minaret of Synyk-Kala Mosque. During construction of the fortress, its architects and designers sought to conserve space wherever possible, leading to a cluster of compact buildings with little distance between them. Thus there are no gardens inside Icheri Sheher, its courtyards are minimal in size and the entire territory is crisscrossed with narrow streets and alleyways that can barely accommodate 2 people.
One of the key buildings of Icheri Sheher is Shirvanshahs' Palace. It was built in the 15th century when the capital was moved from the city of Shamakhi to Baku, which at that time was confined within the Baku city walls. Palace of the Shirvanshahs and other government buildings stood adjacent to the homes of ordinary citizens, and it was only in the 19th century, when Azerbaijan began to flourish during its initial oil boom, that the city started to expand beyond the fortress borders.
Icheri Sheher originally had two fortress walls that were separated by moats. However, when the city began to experience rapid growth, the decision was made to demolish the outer wall in order to build residential buildings in its place. Today the inner fortress wall, complete with 25 towers and 5 gates, including the famous double gates of Baku, is all that remains of the historic quarters' original defensive barrier.
In the 1930s there were more than 900 buildings on the territory of Icheri Sheher. Only about half of them remain today, yet its medieval atmosphere has been impressively preserved, making a visit to Icheri Sheher in Baku a must for tourists to Azerbaijan.