Sabayil Castle, vicinity of Baku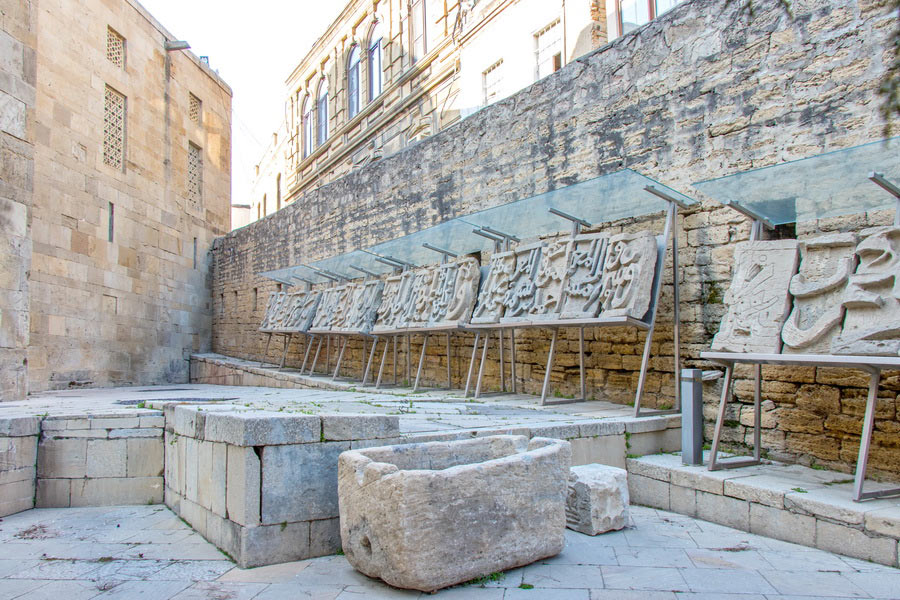 Sabayil Castle near Baku is a mysterious, half- submerged structure in the Caspian Sea just 350 meters from the coastline of Azerbaijan's capital. Commonly referred to as "Atlantis of the Caspian Sea", its origins are intrinsically linked with the history of Baku and continue to be unearthed by scholars.
Sabayil Castle was built in the first half of the 13th century by King Fariburz III of the Shirvanshahs. Constructed to protect Baku Bay from a sea invasion, this formidable citadel measured 180 meters long and had high, robust walls up to two meters thick. Fifteen towers, each round and semicircular in shape, ran along the outer wall's perimeter. The main tower, in addition to its function as watchtower, also served as a lighthouse. Sabayil Castle had isolated living quarters as well as warehouses for storing weapons. It stood on the front line, guarding the peace of mind of mainland residents and ready to warn of approaching danger long before the enemy could reach Baku's city walls.
But in the early 14th century, a strong earthquake shook the Caspian Sea. As the water levels gradually rose, they completely submerged the castle underwater, where it lay hidden undetected for centuries.
In the 18th century, the top partitions of Sabayil Castle began to emerge from beneath their aquatic grave. In 1939, an archaeological expedition extensively excavated the underwater fortress. They discovered that the upper half of Sabayil Castle was decorated with over 400 meters of huge stone tablets that encircled the castle's entire perimeter and were inscribed with Arabic and Farsi script. It was not until 2008, however, that underground tunnels linking Sabayil Castle with Old City Baku (Icheri Sheher) were unearthed.
Curious tourists today can view Sabayil Castle near Baku from the city coastline. Additionally, murals and stones excavated from the fortress are on display in the courtyard of Shirvanshah Palace in Icheri Sheher.