The House Museum of Sadriddin Aini, Samarkand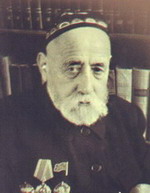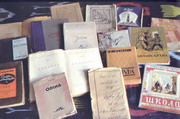 The writer's two studies in the house have been preserved. He worked in the first one from 1923 to 1937. It was here that he wrote his long and short stories "Odina", "The Slave-Grandfather", "The Old School", "The Pawnbroker's Death", and the novels "Dokhunda", "Slaves" and other. He wrote "Yatim", "The Hero of Tajik People Temurmalik", "The Mukanna Uprising", his memoirs and other works in the new study.
The writer lived modestly. Household items all belong to Aini's family and date from before the revolution, reflecting the traditional Tajik and Uzbek way of life.
The house museum of Sadriddin Aini (1878-1954), an educator, organizer of the first "new method" schools in Bukhara, an outstanding poet and writer, and the founder of modern Tajik and Uzbek literature, is located in the center of ancient Samarkand, close to Registan square.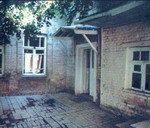 Aini settled down here after he had escaped Bukhara, having suffered from the repression of the Bukhara Emir. The writer lived in this house, a late 18th century building, for more than 35 years.
Info used from "Arts & Culture program".