Duration: 10 days, 9 hights
Accommodation: single/double in hotels
Season: February 9-18

Description: Trndez is one of the most important feasts of Armenian Apostolic church, which symbolizes the 40 days old Jesus Christ's presentation to the temple. On the 14th of February the Armenian church celebrates this feast with great glory and solemn religious ritual.

The celebration of the feast, anyway, has some features deriving from times immemorial connected with sun worship, symbolizing the coming of spring. On this very special day people make fire, flavouring the feast with traditional dances and songs.

Travel itinerary: Yerevan - Echmiadzin - Zvartnots - Sardarapat - Khor Virap - Tsaghkadzor - Kecharis - Sevan Lake - Yerevan
Day 1: (Feb 9, Wed)
Arrival in Yerevan, transfer to the hotel.
Short city tour in the evening, welcome party in a restaurant.

Day 2: (Feb 10, Thu)
Yerevan city tour: Matenadaran.
Day trip to St. Echmiadzin Cathedral, Zvartnots.

Day 3: (Feb 11, Fri)
Day trip to Sardarapat.
Optional visit to Vernisaj crafts market.

Day 4: (Feb 12, Sat)
Day trip to Khor Virap.

Day 5: (Feb 13, Sun)
Tour to Tsaghkadzor, check-in at high-quality Resorts of Tsaghkadzor (as per your selection, according to the pricelist).
Participation in the evening Mass in Kecharis Monastery.

Day 6: (Feb 14, Mon)
Participation in Trndez celebration in Tsaghkadzor.

Day 7: (Feb 15, Tue)
Full day at leisure in Tsaghkadzor, winter entertainments (skis, sledge, rope way, etc.).

Day 8: (Feb 16, Wed)
Day trip from Tsaghkadzor to Lake Sevan.

Day 9: (Feb 17, Thu)
Pleasant pastime in Tsaghkadzor.

Day 10: (Feb 18, Fri)
Transfer from the Resort to the airport, departure.

We hope you like the program and assure you that we are absolutely open to any suggestions to increase the range of our services for the complete satisfaction of our clients and are happy to meet your special requirements.
Our tour operator will work closely with you or your travel agent to carefully prepare an itinerary based on your stated interests.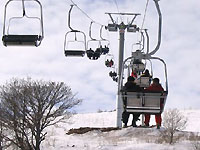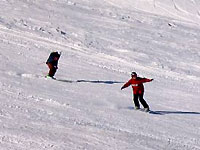 Dates and prices
Photos
No tour photos have been posted yet.
Reviews
No tour reviews have been posted yet.